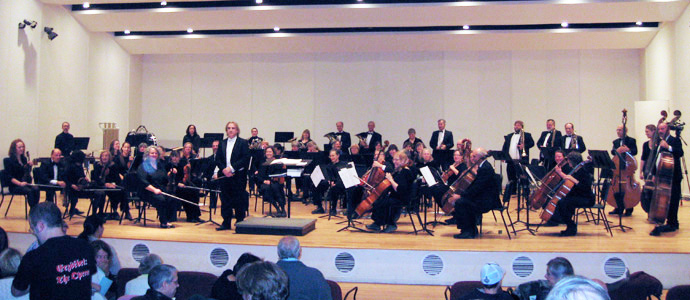 Update
We miss playing and are planning to return from our Covid-imposed hiatus in the fall of 2022. Stay tuned!
Featured Video
November 2, 2019
Franz Schubert Rosamunde Overture
Anton Bruckner Symphony No. 7 in E major.

Video courtesy of LCATV
Mahler's Symphony No. 2 The Resurrection
April 21, 2018
In collaboration with the Green Mountain Mahler Festival, Champlain Philharmonic and South Burlington Community Chorus.

Video courtesy of LCATV
The Burlington Civic Symphony is a nonprofit, 501(c)(3) tax-exempt organization. Contributions are tax-deductible to the full extent of the law.