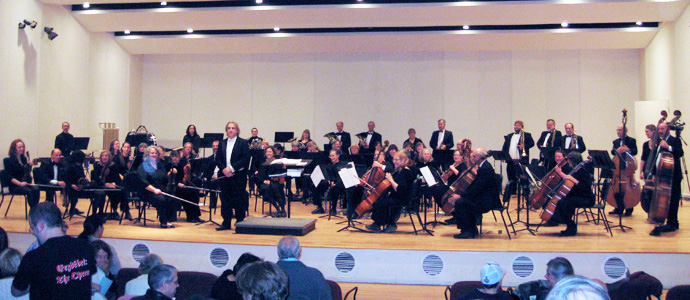 Mahler's Second Symphony
We are joining forces with the Green Mountain Mahler Festival, the Champlain Philharmonic Orchestra and the South Burlington Community Chorus for two performances of Mahler's Symphony No. 2 The Resurrection. We hope you will join us!
Saturday, April 21, 2018 at 7:30 PM
Elley-Long Music Center, Colchester, Vermont
Buy Tickets
Sunday, April 22, 2018 3:00 PM
Spruce Peak Performing Arts Center, Stowe, Vermont
Buy Tickets
Mahler 2 Participating Musicians
Concert Video
November 4, 2017
Video courtesy of LCATV
The Burlington Civic Symphony is a nonprofit, 501(c)(3) tax-exempt organization. Contributions are tax-deductible to the full extent of the law.