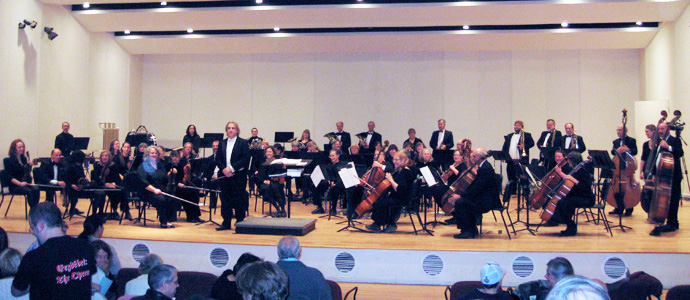 Spring Concert
Join Music Director Daniel Bruce and the Burlington Civic Symphony
for our spring concert.
Saturday, March 22, 2014 at 8:00 PM
Elley-Long Music Center at Saint Michael's College 223 Ethan Allen Avenue (in Fort Ethan Allen), Colchester, Vermont
Directions
The program will feature the Concert Overture Cataclysmic Lament by BCSO cellist and recent CVU graduate Noah Marconi; Mozart's Serenade No. 9, The Posthorn; and Aaron Copland's Symphony No. 3.
See full 2013 - 2014 schedule.
Support the BCSO!
The Burlington Civic Symphony is a nonprofit, 501(c)(3) tax-exempt organization. Contributions are gratefully accepted and are tax-deductible to the full extent of the law.