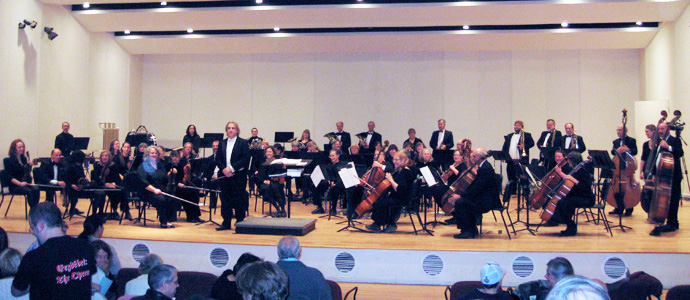 2017 - 2018 Season Fall Concert
Saturday, November 4, 2017 at 7:30 p.m.
Elley-Long Music Center, Colchester, Vermont
Giuseppe Verdi Overture to Nabucco
Johann Sebastian Bach Passacaglia and Fugue in C minor (arr. Leopold Stokowski)
Patricia Julien Among the Hidden
Claude Debussy Dialogue du vent et de la mer from La Mer
Paul Hindemith Symphonic Metamorphosis
Family Concert
Sunday, January 28, 2018 at 3:00 PM
Elley-Long Music Center, Colchester, Vermont
Mahler's Second Symphony
Presented jointly with the Green Mountain Mahler Festival, the Champlain Philharmonic Orchestra and the South Burlington Community Chorus.
Saturday, April 21, 2018 at 7:30 PM
Elley-Long Music Center, Colchester, Vermont
Sunday, April 22, 2018 Time TBA
Spruce Peak Performing Arts Center, Stowe, Vermont
Concert Video
March 11, 2017
Video courtesy of LCATV
November 5, 2016
Video courtesy of LCATV
The Burlington Civic Symphony is a nonprofit, 501(c)(3) tax-exempt organization. Contributions are tax-deductible to the full extent of the law.