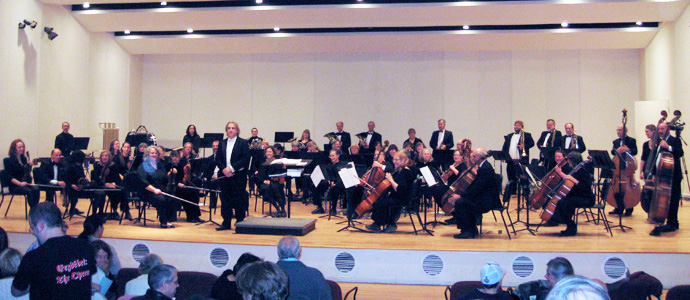 Spring Concert
Daniel Bruce, Music Director
Saturday,March 9, 2019 at 7:30 PM
Elley-Long Music Center, Colchester, Vermont
On the Program:
Wolfgang Amadeus Mozart Overture to the Marriage of Figaro
Ludwig van Beethoven Symphony No. 6 "Pastoral"
Pyotr Ilyich Tchaikovsky Capriccio Italien
Franz Liszt Les Préludes
Tickets: Adult $20 | Senior $15 | Student or Child $5
Buy tickets
Concert Video
November 10, 2018

Video courtesy of LCATV
Mahler's Symphony No. 2 The Resurrection
April 21, 2018
In collaboration with the Green Mountain Mahler Festival, Champlain Philharmonic and South Burlington Community Chorus.

Video courtesy of LCATV
November 4, 2017
Video courtesy of LCATV
The Burlington Civic Symphony is a nonprofit, 501(c)(3) tax-exempt organization. Contributions are tax-deductible to the full extent of the law.