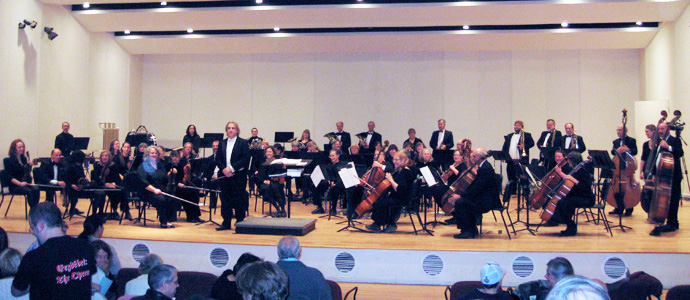 Support the BCSO and Enter a Drawing for Free Ski Tickets!
Make a donation of $100 or more to the Burlington Civic Symphony between November 2, 2014 and December 10, 2014 and we will enter you in a drawing for a chance to win one of two pairs of day passes to ski or ride at Sugarbush Resort!
To enter the drawing, click on the Donate button below and make your donation. If you prefer to mail a check, use our mail-in donation form. Donations must be received between 11/02/2014 and 12/10/2014 to be eligible for the drawing, and you must include a valid phone number and email address with your contribution. The drawing will be held on December 15, 2014. Winners will be notified by phone and email. Prizes will be mailed only within the USA or Canada. BCSO board members and their immediate families are not eligible for the drawing.
The Burlington Civic Symphony is a nonprofit, 501(c)(3) tax-exempt organization. Contributions are tax-deductible to the full extent of the law.
Featured Video
Family concert on June 1, 2014.
Video courtesy of LCATV
Spring concert on March 22, 2014.
Video courtesy of LCATV